SlimPort® Adopters Program (SAP℠)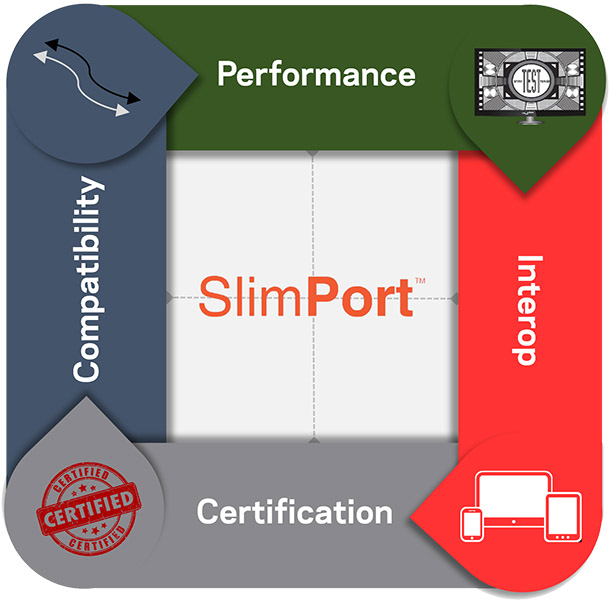 The SlimPort® Adopters Program (SAP℠) was created to give device and accessory manufacturers a cost effective way to verify compatibility with current connectivity standards.
In August 2015, SAP℠ was expanded to include the USB Type-C™ connector.
Available to any USB-C device manufacturer, the program offers SlimPort® certification including signal quality pre-test for DisplayPort, HDMI and VGA, interoperability testing to confirm the maximum display resolution with devices available in the market, and functional testing of power, data, audio and video transfer.
Certified products can use the SlimPort® logo to identify a USB Type-C or Type-B device or cable that supports video/audio from the device and consumers can be confident of the A/V performance of the device or accessory.
The benefit for mobile device manufacturers is to ensure that their devices work with the USB-C accessories available in the market.
The benefit for accessory makers is to ensure that accessories work with the many video source devices (smartphones, tablets, and notebook computers) with USB-C connector supporting DisplayPort Alternate Mode released in the market.
Devices or accessories are SlimPort certified by established test centers at Analogix EasyHD Lab in Beijing and at Granite River Labs testing facilities in the US, Taiwan, Japan and India.