Driving the Most Powerful VR Headsets
SlimPort® VR solutions enable high-performance transmission of video, data, and power between the VR source and the head-mounted display.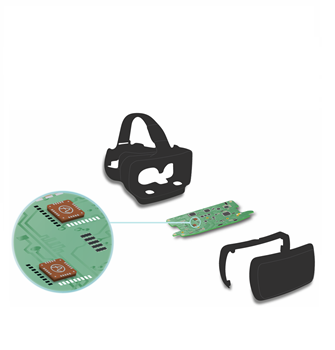 High-Performance, Low-Power VR/AR Display Controllers
SlimPort®ANX753x family of DisplayPort™ to Quad MIPI-DSI controllers drive the high resolutions required by today's most performant VR headsets at up to 120 fps. They can be used in USB-C™ and non-USB-C applications and can manipulate a variety of video scan modes.
Highly-Integrated Port Controllers for VR Headsets with USB-C ports
The ANX7327, a USB-PD 3.0 port controller with an integrated de-mux supporting switching at data rates of up to 10Gbps, can be used in conjunction with the ANX753x family.