Analogix opens a global operations center in Suzhou to provide high-performance IC products to customers worldwide
Published Date & Time:
Tuesday, October 22, 2019 - 18:15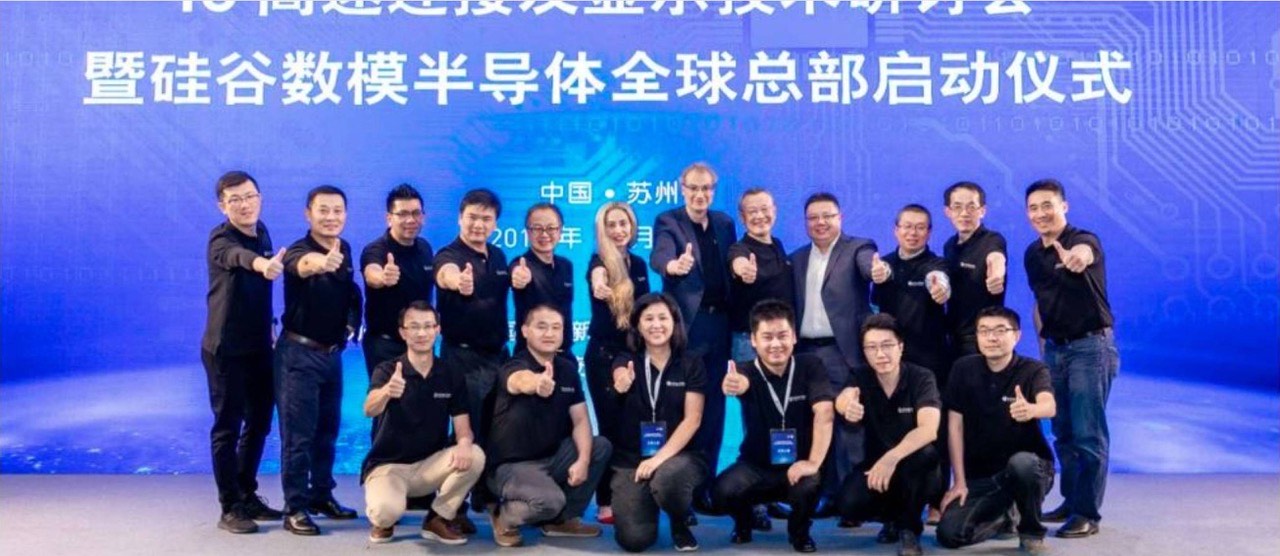 At the launch ceremony of Analogix's Suzhou office on October 19th, Patrick Li, president of Analogix, expressed the company's determination to plan to land on the science and technology board in an interview with The Electronic Engineering Times.
"If you look closely at the conditions of landing on the Science and Technology Board, it's a platform built specifically for hardcore technology companies, and the positioning of Analogix fits very well."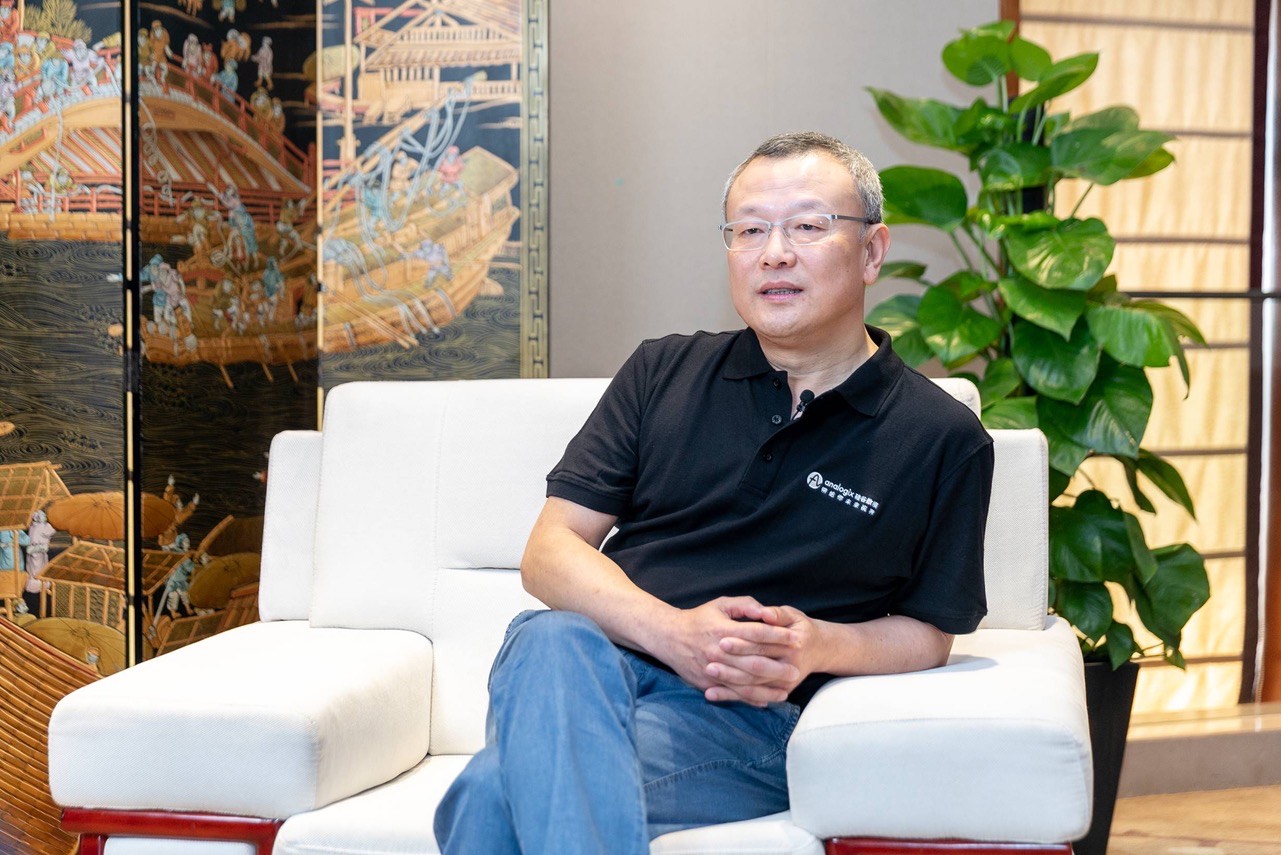 Patrick Li, President of Analogix Semiconductor
In 2017, Shanhai Capital Integrated Circuit Industry Investment Fund invested 500 million U.S. dollars to complete the overall acquisition of Analogix. Analogix plans to land in the next three years on the Science and Technology Board.
In May this year, Analogix Semiconductor and Suzhou High-Tech District signed an investment agreement, and its parent company opened a global operations center in Suzhou High-tech Zone.
As for why Suzhou was chosen as a global operations center, Patrick Li believes there are four main reasons. The Yangtze River Delta is a base for design and semiconductors manufacturing. Suzhou is located in the core area of the Yangtze River Delta semiconductor circle, bringing together a large number of well-known semiconductor enterprises. The second is the talent advantage; Suzhou will introduce 985 universities in the future, and there will be an easier access to senior talent" Patrick Li said. "The third is the high-tech district of Suzhou high-tech zone provides high-quality services, everyone can communicate fluently in both English and Chinese, which makes it very attractive for our international company." "If there is a fourth reason, that is we like Suzhou as a city very much."
Analogix was founded in 2002 in Silicon Valley, in the early days of the high-speed connectivity interface. After the success of the development of the first D-PHY 6.25G SerDes chip in 2003, it was adopted by Huawei 3COM, Lucent, Cisco, and in 2004 developed the world's only LRE chip to support one kilometer long-distance Ethernet. Subsequently, Analogix developed China's first HDMI receiver chip in 2005, then became a member of the VESA standards organization for DisplayPort Working Group in 2006 and became the world's first company to develop chips using the DisplayPort standard.
Then there's the eDP (Embedded DisplayPort) TCON adopted by top notebook panel makers and the development of the world's first fully functional USB Type-C chip...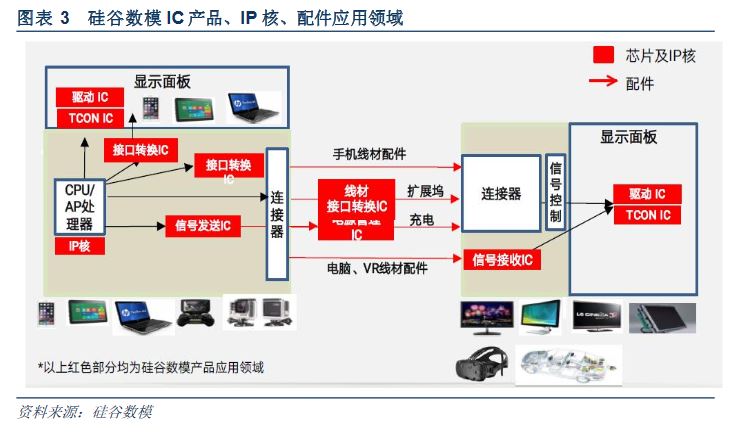 There is a high degree of acumen brought to the market.
Andre Bouwer, vice president of sales for Analogix, told The Electronic Engineering Times that Analogix was founded with excellent analog technology to develop high-performance, high-speed interface chips for consumer electronics such as laptops, personal desktop computers, smartphones and tablets. But as user demands continue to grow, these devices are also adding new features such as high-resolution displays, dual displays, high-performance and even one-to-many device connectivity. To achieve these new capabilities, we must remain innovative and ready to enter new business areas at all times. "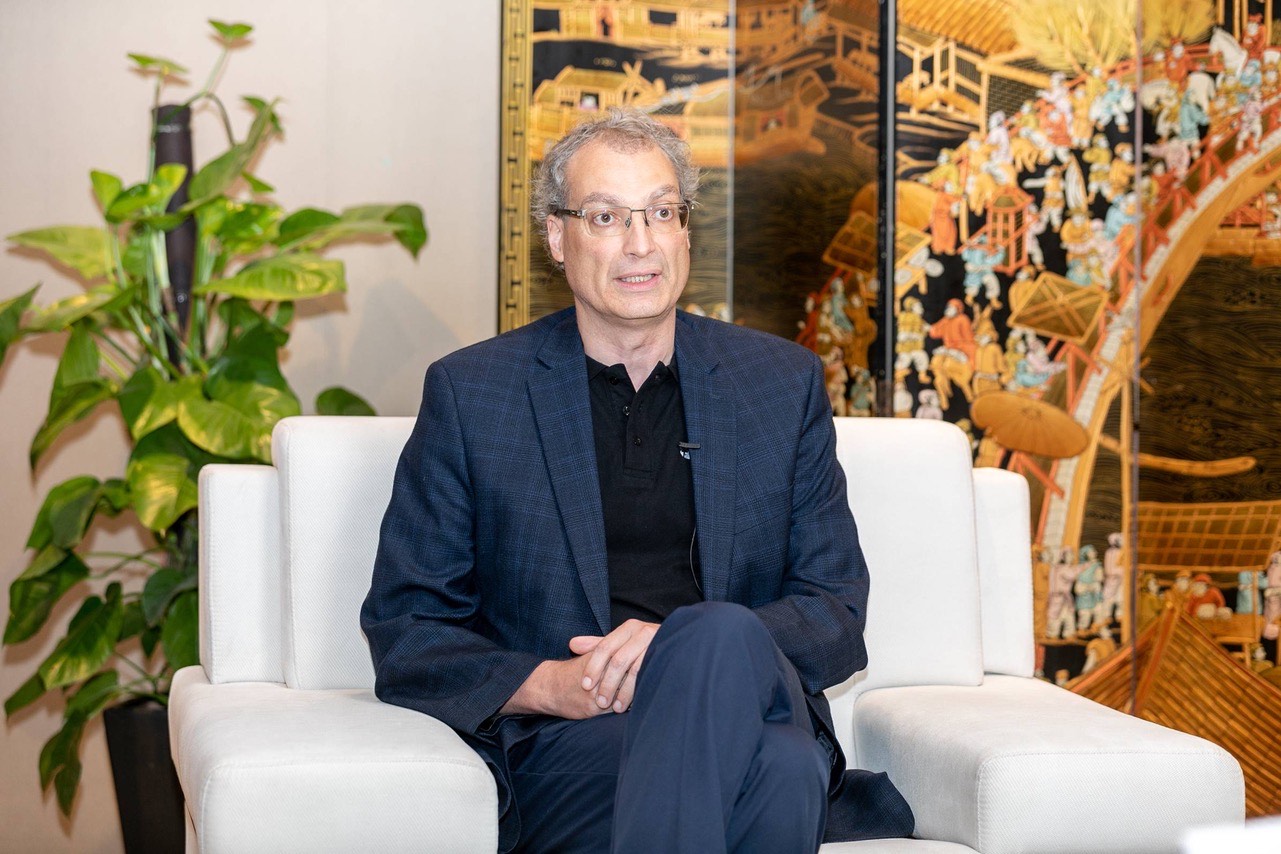 Andre Bouwer, Vice President of Sales for Analogix Semiconductor
Around 2007, Analogix was once the world's second largest manufacturer of HDMI interface chips, and as the HDMI function gradually integrated by other SoC manufacturers, the independent HDMI chip market gradually shrunk. But prior to that, Analogix invested in the DisplayPort market, and with the rise of DisplayPort, Analogix quickly rose in the market.
Not only did Analogix develop DisplayPort standard products with Nvidia, but in 2009 it also handed over a 100 million report card for DisplayPort products. Subsequently, as the DisplayPort standard began to be compatible with USB Type-C, Analogix USB Type-C products were also launched timely.
In 2017, its USB Power Delivery (PD) 3.0 transmission controller successfully entered the Intel platform reference design with the latest USB-C charging technology for next-generation laptops, desktops and 2-in-1 computers.
"We used to focus most of our business on enterprise-class applications, and now we're expanding into consumer electronics, which continues to climb our business and shipments," said Andre Bouwer.
With continuous innovation in VR and AR, in 2016 Analogix unveiled the world's first high-speed controller chip that supports VR displays, declaring their leadership in this area.
In 2017, Analogix was elected Chairman of VESA's VR/AR SIG Standards Working Group, and co-sponsored the ICVR Alliance with Tencent, LG and Dell, hoping to accelerate the development of VR, AR and MR through the establishment of an ecosystem based on unified USB-C standards. Although VR and AR growth over the past two years has not been as explosive as the smartphone market, "we think it's still a promising market, because manufacturers of all kinds of products are trying to develop different uses with VR and AR to stimulate consumer adoption." Andre Bouwer says, "The buzz of smartphones is that anyone can get started easily, and VR and AR are moving towards that goal." For example, there is a great potential demand for VR and AR at the enterprise level or in education, and if the end-product continues to evolve and improve the user experience, then the market will be significant.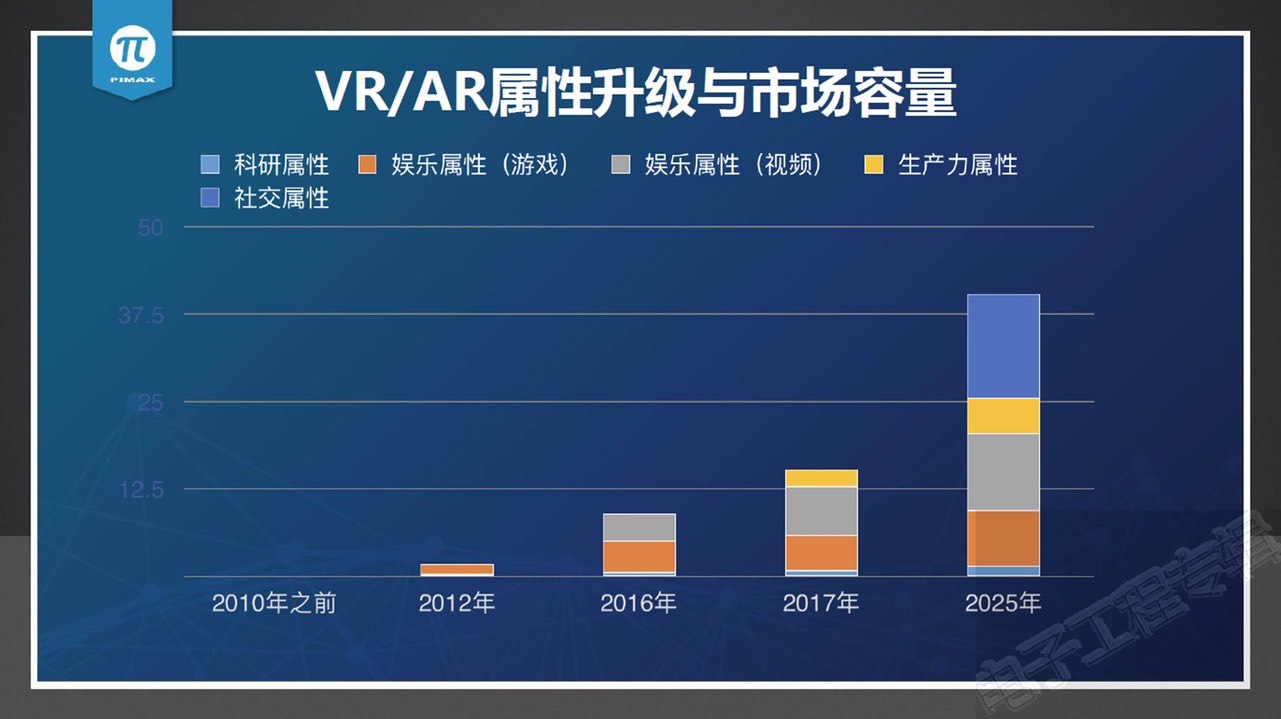 (Picture from Pimax)
Goldman Sachs forecasts that by 2025, VR and AR will be $182 billion in the market, with only the hardware segment at $110 billion, surpassing the $90 billion in the television market.
Citibank also predicts that the VR market will exceed $1 trillion by 2035.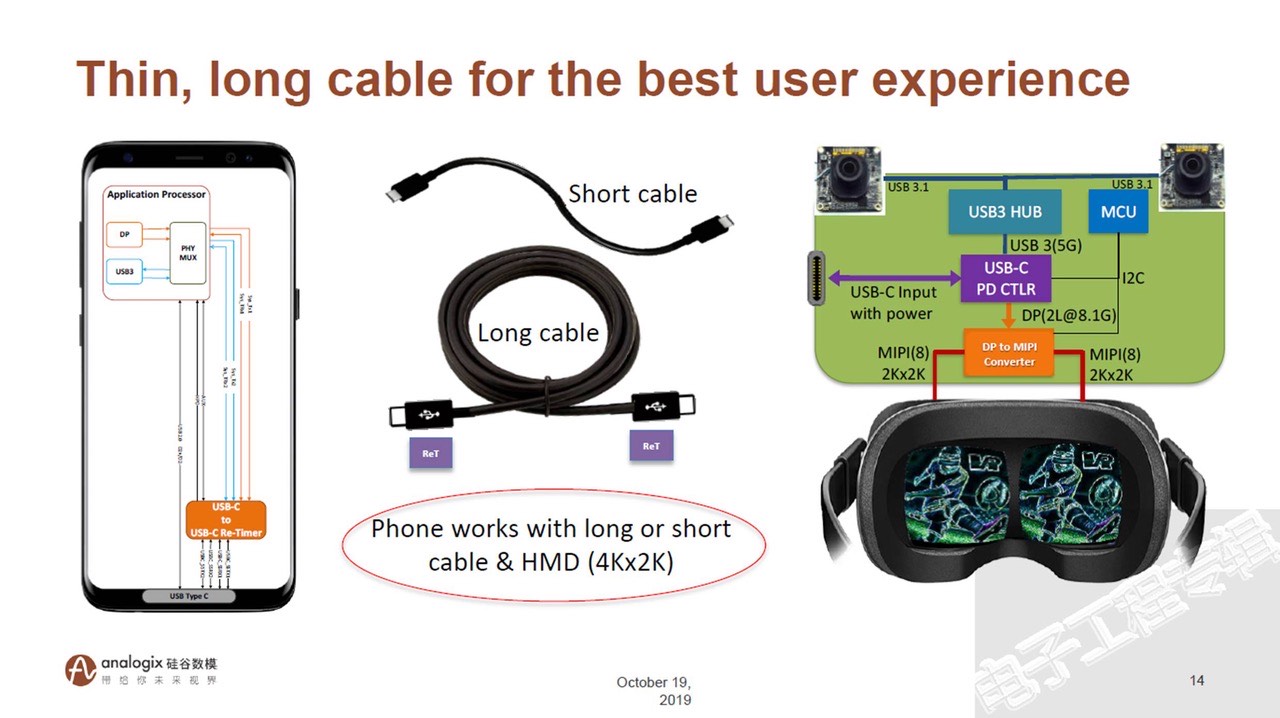 Most of the future of VR's content sources will come from mobile devices such as mobile phones, and Analogix believes that DisplayPort via USB-C is the best interface for connecting VR HMDs to mobile devices.
"USB-C full-featured cables meet the power, data, and UHD video transmission required to host an immersive VR, minimizing the number of wires used in VR connections, and providing interoperability between VR HMDs and mobile devices. DisplayPort over USB-C standardizes VR HMD connectivity, which is important," Andre Bouwer said. "Analogix will continue to innovate in VR technology."
Analogix is supporting both DisplayPort and HDMI, but at the product level, the two interface standards actually have a certain competitive relationship, although DisplayPort performance is excellent, but in the consumer video market has not been able to catch up with HDMI. "HDMI is a ubiquitous user interface that we will continue to do, and we see opportunities for future co-existence of multiple display standards in USB-C," said Michael Ching, vice president of marketing and technology licensing for Analogix. "The main drawback of HDMI relative to DisplayPort today is that the interface is larger, making it difficult to embed it on a small phone or tablet.
It is also more difficult to insert because it is a one-way design.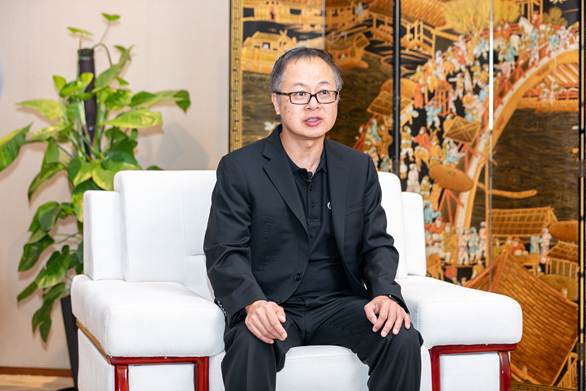 Michael Ching, Vice President of Marketing and Technology Licensing for Analogix
"As a result, we expect that in the future DisplayPort and USB-C with integrated display capabilities will be used more widely. Michael Ching says, "But HDMI and DisplayPort are bound to coexist for a long time, especially in your living room (TV), and analogix can support it regardless of the standard your customers use, and we have products that display interface conversion chips."
For the upcoming USB 4, Michael Ching says "it's exciting because it offers more features on one interface, including data transfer, power transfer, and video and high-speed transmission that Analogix excels at. We started research and development of the universal USB interface a few years ago and are currently working with the industry's leading USB IP vendors."
"A few years ago, we needed different interfaces for different functions on our electronics," says Andre Bouwer. "Now that DisplayPort and USB are coming together, USB-C has all the features in one connector. Future interface trends will be moving towards multi-functional USB-C, including other functions such as data transmission, high-resolution video transmission, and power transmission."
This is also the feedback Analogix gets from their clients, these OEM manufacturing giants that lead the world in the design of electronic products. Most of them are also members of various standards organizations, and to some extent, will also promote the birth of new standards, so as to provide upstream semiconductor companies with more reference for future products roadmap.
Product quality is an important symbol of the operational capability of semiconductor enterprises. Current products have passed a number of international customers supplier certification. Michael Ching believes that Analogix's certification strategy is all about compatibility, whether it's automotive electronics or custom verification processes. "Analogix products follow industry standards, such as video standards organization VESA, USB-IF, and so on, to ensure strong compatibility between all products." Currently, Analogix's products can be divided into three categories: mobile HD products, display panel timing controller (TCON), technology IP licensing.
Mobile HD products include USB Type-C port controller ICs, DP-centric display interface conversion ICs, MIPI-based VR image signal transmission and conversion ICs, and Re-Timer signal conditioner chip.
Analogix's VR customers include Microsoft, Huawei, Oculus, Magic Leap, HTC and so on, which gives them more than 60% of the VR market.
With the rapid popularity of USB-C ports, sales of Silicon Valley's digital USB-C port controller chips are also climbing. But the primary source of revenue is TCON, which accepts the graphics processor (GPU) output signal and translates it to the display panel (LCD) to drive it to display the content. In recent years, Analogix TCON accounts for about 50% to 60% of revenue, and its gross margin is stable at about 45%.
As GPUs and CPUs move toward higher processes and performance, laptops need higher potential and LVDS (Low Voltage Voltage Signaling) display panel transport interface will be replaced by a smaller cost, power consumption and size eDP TCON interface, resulting in another wave of growth.
According to Huatron Securities research report, eDP has a higher transmission rate, compared to LVDS, the chip's foot can be reduced, while eDP will further disrupt the transmission data, difficult to create EMI and RFI interference, so the system can save EMI / RFI shielding needs. In addition, because eDP is transmitted in a packetized manner similar to traffic transfer, it can add features that were not previously possible. Finally, eDP's high-speed transmission rate also helps to transfer more data to a single pixel, which means higher resolution and faster refresh rates. If you continue to use LVDS, the result will be high power consumption that cannot be received, with more feet and cables.
For customers who want differentiated products, Analogix offers a variety of mixed-signal process IC and IP to meet the needs. Analogix's IP licensing business focuses primarily on DisplayPort technology licensing for smartphone or tablet processor manufacturers, foundry, and integrators or designers.
It is understood that the technology IP licensing revenue has steadily increased and gross margin of more than 90%, its revenue share has exceeded 10%.