High performance display drivers, AI and interfaces drive diversity of visual experiences
Published Date & Time:
Wednesday, February 26, 2020 - 14:00
As display technologies advance rapidly from HD to full HD and even QHD, and features like foldable displays, dual screens, touch screen capability and immersive experiences, including augmented reality and virtual reality (AR/VR), user expectations are advancing even faster. Some form factors are even converging, but even then, users don't want any compromise on functionality, with demand for high end features normally associated with the professional market coming into mainstream devices.
At CES 2020, there was a plethora of devices, from traditional televisions and monitors to laptops, mobiles and AR/VR headsets with the latest in display technologies to wow the end user. These increasingly feature advanced human-machine interfaces, with resolutions and refresh rates moving higher every year (especially in notebooks and monitors), with plenty of innovation around color, brightness, and power. In addition to clamshell notebooks, detachable and convertible PCs are a huge growth area, and gaming notebooks and monitors are also seeing rapid growth. Creator PCs in particular are a new market where color accuracy and color space are important and where high dynamic range (HDR) is a requirement. Monitors demand higher refresh rates with brighter and more accurate colors.
All these displays, how do you enable them?
Driving these displays and the interface connectivity is clearly vital if user experience expectations are to be fulfilled. Smartphones and accessories are using USB-C, notebook PCs and tablets are all embracing the USB-C trend with multiple ports and ever higher speeds from 10Gbps and upwards.
The latest standard release for the USB-C connector is USB4 which enables very high data transfer speeds of up to 40 Gbps for higher performance video, audio and charging. The USB4 interconnection standard tunnels USB 3.x, DP, and PCIe protocols across a USB4 fabric; and as per the recent USB4 Version 1.0 release, retimer signal conditioners are very much an essential part of USB4 architecture.
The new standard is very likely to drive USB related technology growth, enabling industry to build on USB 3.2 and allowing a path for future USB generations. Speaking during CES 2020, Patrick Li, president of Analogix Semiconductor, said, "USB4 will be the standard for all connections. Now, with form factors and sheer number of displays rapidly increasing, it will drive the industry to really innovate." He added this means more than just on the technology front. "User experience is just as important today, and companies who focus on this and the whole ecosystem are more likely to address customer demands and expectations."
Li emphasizes the core mission of Analogix is to develop technology focused around vision, for both the display and signal, and user experience. He said, "Our mission is to bring vision to life by providing display ICs and intellectual property (IP) technology that combine the highest performance applications in mobile, AR/VR, display panel technology, AI, robotics and machine vision. At the core of our technology is performance, couple with intelligent color management and power saving to make our products smarter."
Analogix is focused on two key areas:
Display panel controllers for immersive displays in various form factors, including dual-display, AR/VR, notebooks, smartphones, and new ways of interacting, such as touch, pen and machine vision.
High-speed end-to-end interface connectivity semiconductor solutions to move data, video, and power across many protocols (USB 3, 3.1, 3.2, 4, DisplayPort, PCIe, HDMI and others).
Fig.1 Analogix display panel and interface connectivity solutions
These are aimed at improving user experience from source to display, with a balanced approach to saving power while providing the required performance and experience.
Looking around the company's demos at CES in Las Vegas, one thing is clear: its timing controllers, retimers, display converters and controllers are developed to deliver high quality signals over long distances from source to display, in low power consumption chips (many of which are complete systems on a chip), while providing the required performance and experience. As Michael Ching, VP of marketing at Analogix said, "We completely clean up the signal after every retimer." That means the video signal quality and integrity can be maintained, ensuring users benefit from the experiences in the manner in which they were intended.
New at CES: TCON with in-cell touch, and true bi-directional USB-C active cable
To illustrate, Analogix launched two key new products at CES. One is industry's lowest power ultra HD (UHD) embedded DisplayPort (eDP) timing controller (TCON) with 3D color gamut rotation and in-cell touch, the ANX2187; the other is a reference design which represents the industry's first bi-directional USB-C active cable with integrated retimer, the Times Square RD1011.
The ANX2187 is the only notebook TCON with built in 3D color gamut rotation in the optical domain, solving the problem of color matching between different display panels, as well as the challenge of low blue light displays while still retaining color accuracy for the other colors, and addressing standard dynamic range (SDR) and high dynamic range (HDR) both needing color conversion. It is a four-lane eDP 1.4b compliant TCON with panel self-refresh (PSR) and selective update PSR (PSR2) functions, supporting up to 3840x2400 (UHD+) resolution. It also supports both finger and active stylus in-cell touch functions, and VESA DisplayHDR, with 1D, 1.5D and 2D local dimming.
The new TCON leverages Analogix's low-power process technology experience and reduces UHD 60Hz power consumption to 216 - 286mW in a 28nm process technology, the smallest UHD notebook TCON package to date. Michael Ching said at CES, "The in-cell touch uses the same line to drive the LCD so this reduces components and weight. It provides 7-10% more transmissibility since it doesn't need the additional glass layer." One of the examples using this technology demonstrated at CES was a new LG Gram, which uses the Analogix TCON with in-cell touch. The integrated touchscreen layers reduce display size by 25% and up to 200g in weight in larger panels.
The other big launch from Analogix for CES 2020 was the Times Square RD1011, a high-performance reference design for USB-C to USB-C active cable with true bi-directional support, capable of connecting a USB-C source to a USB-C device across multi-meter distances. It takes advantage of Analogix's expertise in high-speed signal management, USB-C port controller architecture, and proven SRIS (separate reference clock with independent spread) and LTTPR (link-training tunable PHY repeater) retimer technology, to offer best-in-class performance with highest interoperability, lowest power consumption at under 1.5W, and lowest bill of materials (BOM) cost.

Fig. 2 Times Square RD1011 for USB-C Bi-directional Active Cables
Ching said, "Times Square's clever architecture will extend the system performance across a thin and powerful USB-C cable to display monitors, highly integrated docking stations, and VR HMDs." The RD1011 features a dual retimer architecture with connection via a 4-meter twisted-pair cable and one paddle card at each end of the cable to maximize length without sacrificing performance. It is a bi-directional solution for extending USB-C, USB 3.2 10 Gbps Gen2 or DisplayPort 8.1 Gbps HBR3 source output over long distances. Its SRIS architecture enables true USB 3.2 compliance, as well as transparent and non-transparent (LTTPR) architecture for DisplayPort 1.4a interoperability.
These new devices are part of a family of products from Analogix in five different categories for display drivers, controllers and interfaces:
In-cell touch timing controllers such as the ANX2187
Retimers for USB Gen2 10G and DP HBR3 8.1 G, such as the AN74xx family of 10 Gbps USB-C retimers capable of switching DisplayPort and USB 3.2 Gen2 signals to support a single USB-C port for high-performance, low-power notebooks, 2-in-1 convertible laptops, desktop PCs, mobile devices, and servers; they comply with USB repeater specification for USB Gen 1 (5G) and Gen 2 (10G) and are built on market proven architecture.
Display controllers optimized for dual display applications, such as the ANX7580 DP to MIPI display controller, with 4-lane input and 4-lane output; it's been used in dual-display products such as the LG V50 Dual Screen, ASUS ROG dual display and others. 
Display controllers optimized for AR/VR headsets, such as the ANX753x family used in connected VR head-mounted displays or HMDs (Oculus, Valve, Varjo), Microsoft mixed reality (MR) HMDs (Samsung, Acer, HP, Dell, ASUS), augmented reality (AR) HMDs (Magic Leap One). 
Display converters for DisplayPort over USB-C and DP to HDMI, such as the Times Square RD10111.
During the tour of its demos at CES, Analogix was keen to point out that it is bringing the color accuracy of the professional domain into the mainstream, and that it works closely with the entire ecosystem of panel makers and OEMs to ensure end products provide the most advanced user experience possible.
For color accuracy, advanced color blocking is one aspect.  In its timing controllers like the ANX2187, Analogix demonstrated how it can adjust color in the optical space, automatically and individually tuning each panel's color using a single firmware, without compromise to gray scales.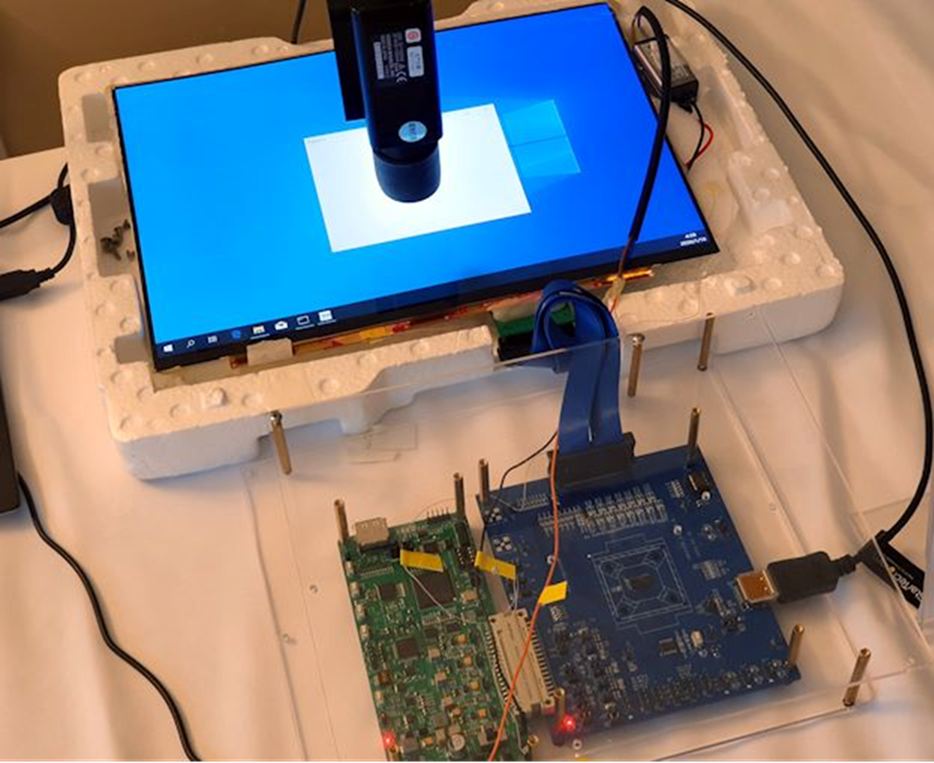 Fig. 3 Advanced Color Block automatically and individually tunes each panel's color using a single firmware, without compromises to gray scales.
It does so by adjusting every pixel in every frame without introducing latency; it automatically fixes the color temperature of low blue light panels and converts color space for both SDR and HDR applications. Michael Ching commented, "If you take out the blue, it becomes yellowish. So we tune the panel to put the blue back. We can change the color temperature of each panel, which can be very valuable for panel makers, as it lowers costs as a result of better yield."
Ching also highlighted other features, like local dimming, in which the TCON can modify a pixel value to compensate for halo effects. "This is important for HDR, which has high contrast ratio requirements." Another major capability is dynamic contrast enhancement, in which every pixel of every frame can be automatically adjusted without introducing latency; artificial intelligence is used to dynamically modify contrast enhancement settings based on image content.
Analogix' turnkey solutions for the latest AR/VR HMDs, likely to be one of the killer applications for 5G. It believes there is commercial use in all kinds of scenarios, with the 'fourth industrial revolution' which embraces automation in industrial environments, being a key area. It is also likely to enable a powerful tool in the education environment.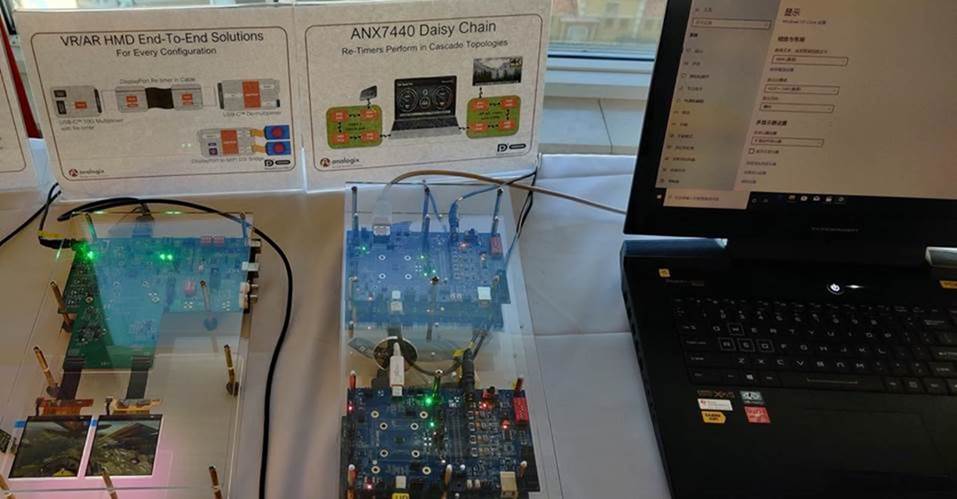 Fig. 4 VR/AR End-to-End Solutions for every configuration
The company said its AR/VR display controllers are becoming true systems on chip (SoCs), with substantial image processing technology being integrated into the bridge controller: asynchronous reprojection, lens distortion correction, chromatic aberration correction and color sequence segmentation. Patrick Li said, "We are not just a connectivity chip provider – our TCONs are complete systems with a lot of components integrated either on the same die or package. Visual displays are not yet at the resolution that humans can fully enjoy, which is around 16K for the human eye. With resolution and frames per second driving the industry higher, this is the cue for our innovation, to drive our roadmap and create products to address the ultimate customer experiences."